When we come to design modern web applications, modal dialog boxes are often required to quickly interact with users without reloading the whole page. So here are 3 JQuery based modal boxes for those of you who are using JQuery as the main Javascript Library.
1. Facebox
This is definitely simple to use, small in size and stylish in design.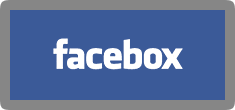 2. SimpleModal
Another simple and small Modal Box.

3. ThickBox
Probably the more old school of three but ThickBox definitely does the job well. It has been around for quite sometime now and even the new WordPress Back-end uses it!